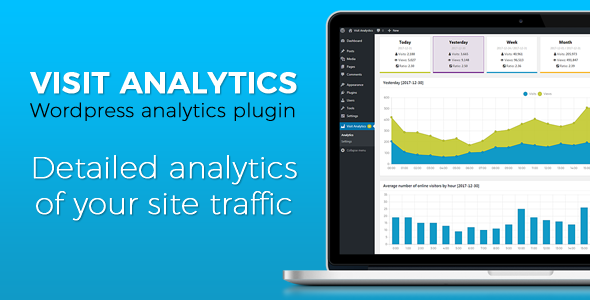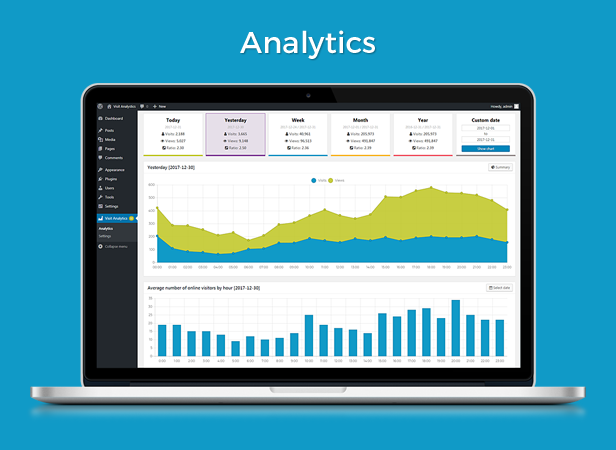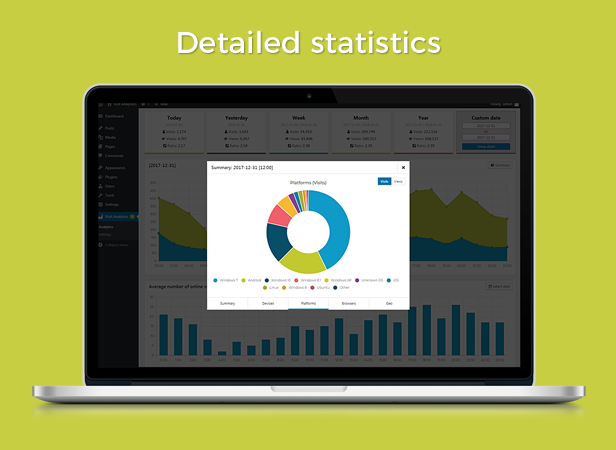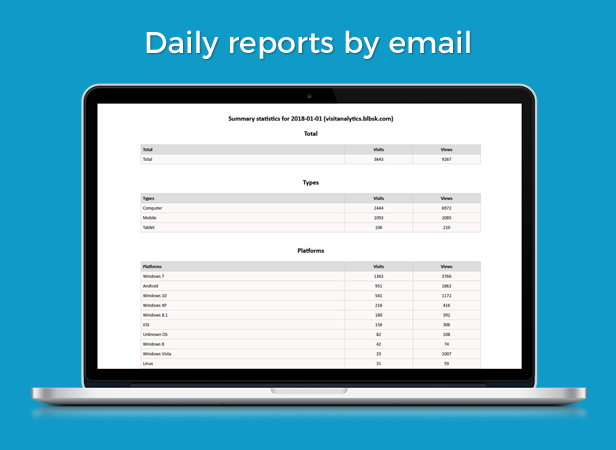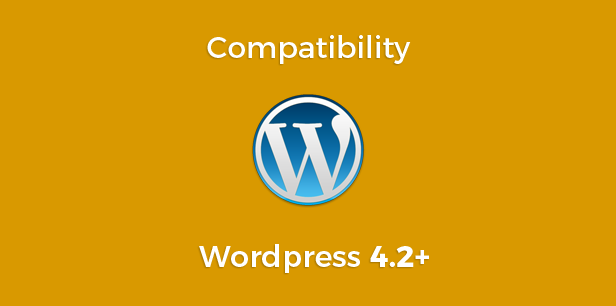 PLUGIN DEMO :
Username: demo
Password: demo
PLUGIN FEATURES :
Summary statistics for the day, week, month, year and any date range.
Detailed statistics on device types, operating systems, browsers, countries.
The average hourly number of online users.
Number button for online visitors (realtime).
Daily email reports on site traffic.
PLUGIN REQUIREMENTS :
WordPress 4.2+
PHP 5.5+
MYSQL 5+

================================= v1.1 (January 8, 2019) ==============================
 # setting statistics for each user role
 # bug fixes
================================= v1.0 (January 3, 2018) ==============================
 # Initial Release
========================================================================================