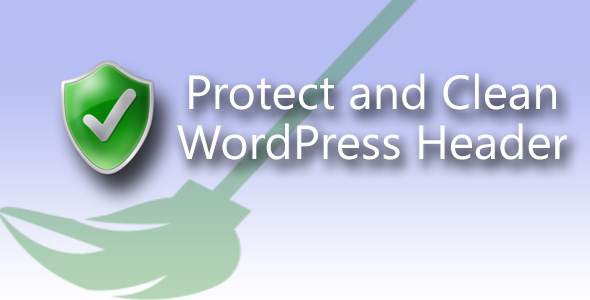 When you install WordPress for any website, WordPress will add additional meta tags, links, version codes to header of your website which you won't shown on webpage anywhere but crawlers/hackers can easily detect those and can perform unauthenticated operations in your website. Which may led your website having malware attack/virus.
So it would be good to remove those unnecessary tags from WordPress header and enhance the security of your website.
This plugin helps you to remove all those codes from WordPress header automatically with addition to avail settings in Admin panel to enable/disable each if you need them open. Like some websites may using WordPress Feed to display RSS Feed to users, so they can disable Feed option from Admin panel.
Features
There are 8 setting options available, by default all are enabled, so when you activate this plugin, it will remove all additional tags listed in settings by default, all are listed and explained below.
Disable WP-JSON – Prevents unauthenticated access to WP-JSON API endpoints
Remove RSD Link – Removes really simple discovery link
Remove WordPress Version – Removes WordPress version from front-end
Remove RSS Feed Links – Removes RSS Feed links (if you are not using RSS service, check this to remove)
Remove Link to Index – Removes link to index page
Remove wlwmanifest – Removes link to wlwmanifest.xml
Remove Random Post Link – Removes random post link, parent post link, next/previous post links
Remove Short Link – Removes short link of current page
Thank you.

Source