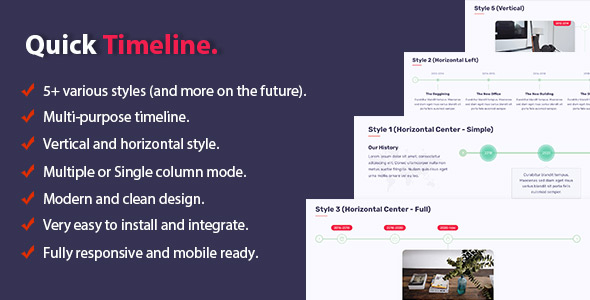 Description
Quick Timeline is plugin which help you to build timelines on your website quickly. You can create your own timeline for your personal website or portfolio, company history, shipping log…

The plugin consist of very simple interface for editing, modern design, various styles and plenty of customizable options, which should suit all your needs.

You can put timelines everywhere in your website via just simple configuration. The plugin can be used on 2 ways: Widget or Shortcode.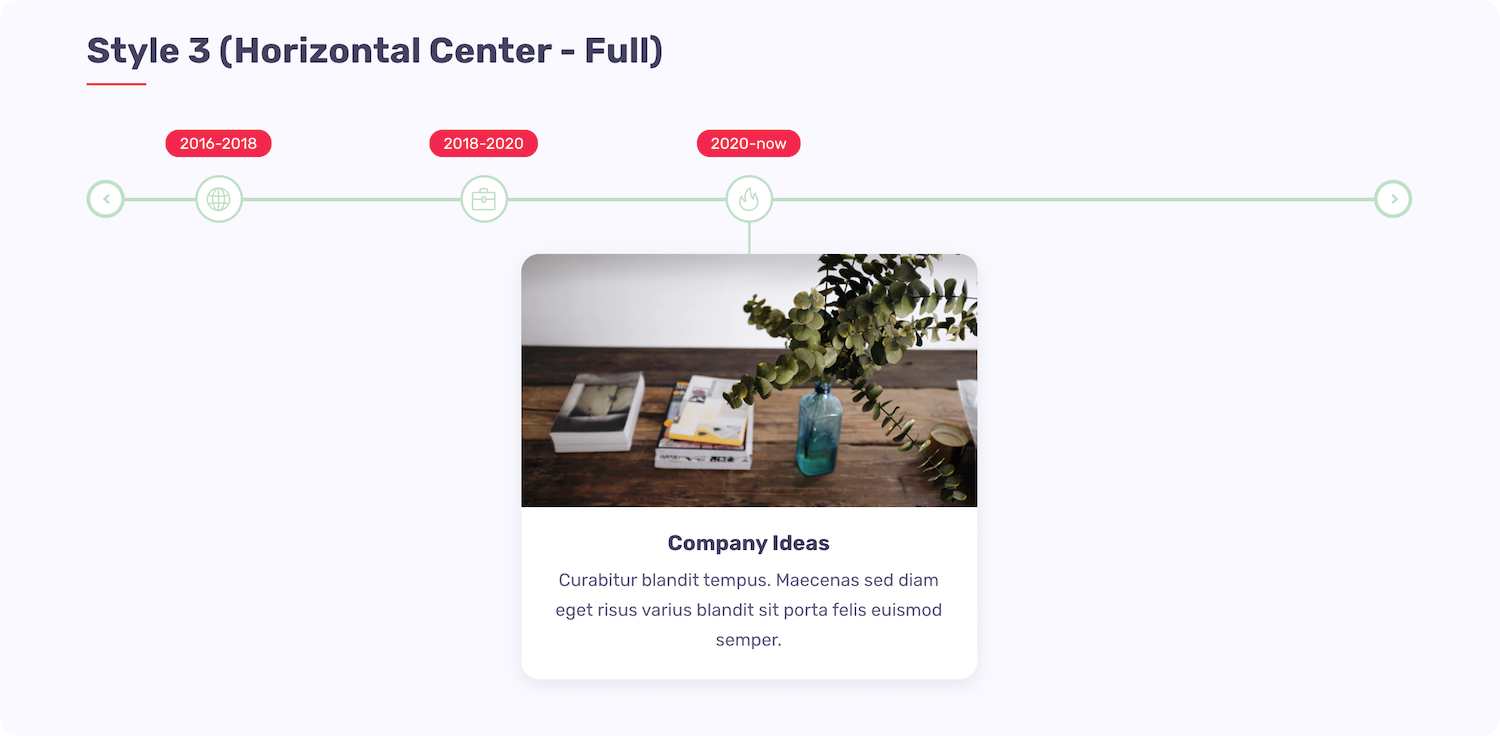 Why choose Quick Timeline ?
5+ various styles (and more on the future).
Multi-purpose timeline.
Vertical and horizontal style.
Multiple or Single column mode.
Modern and clean design.
Very easy to install and use.
Fully responsive and mobile ready.
Many options for customization.
Documentation included.
And more features will be updated on the future.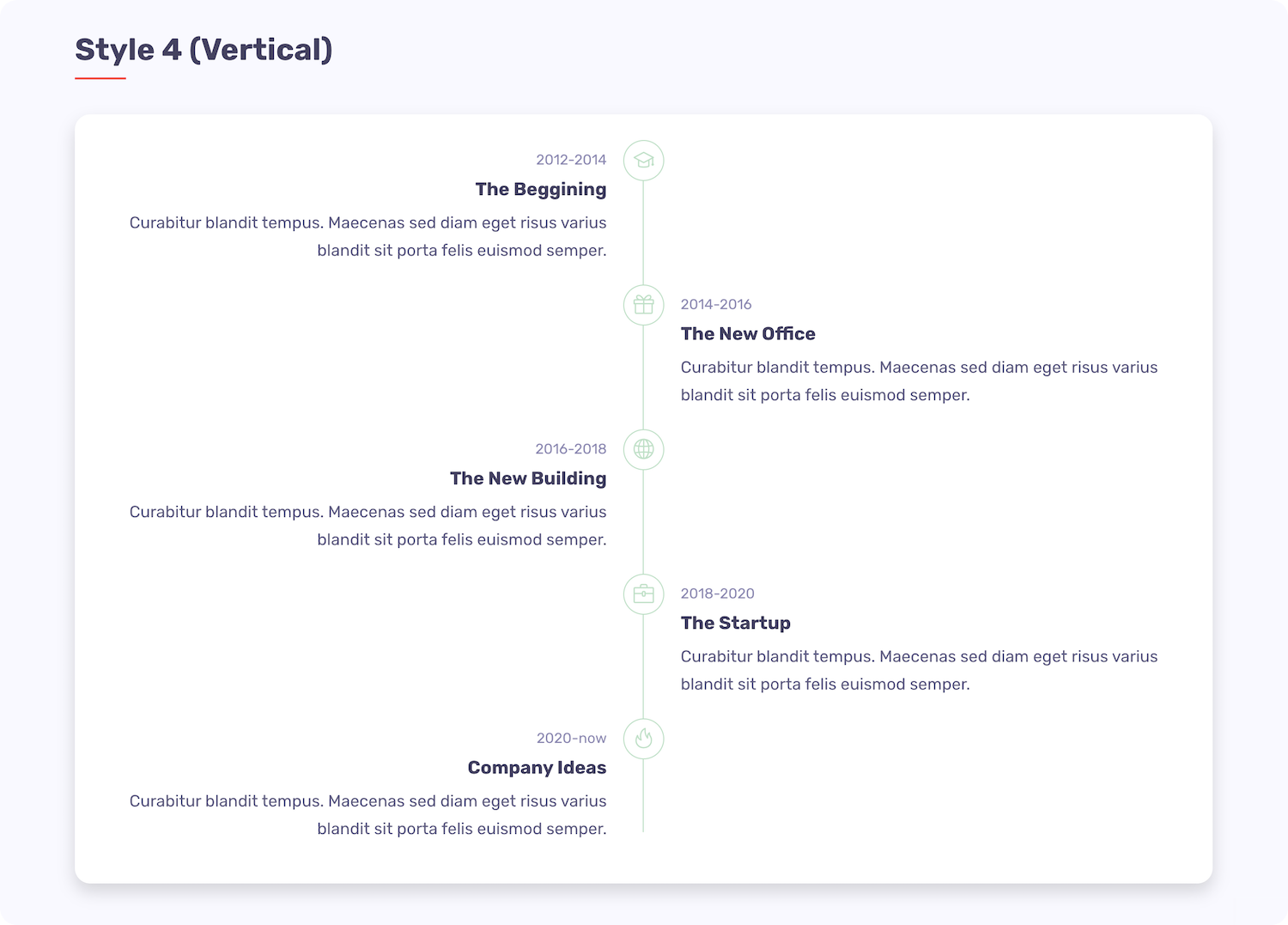 See demo for Quick Timeline here.
Please give it quick rating if you like this. If you have any suggestions/feature request or you find a bug, you are more than welcome to contact us and we'll address them ASAP.
Changelog

Version 1.6 (05 Dec 2022)
    - Fix: Ajax url and hidden field options
    - Fix: Refine layout on admin.
    - Fix: Change Time Label field to required.

Version 1.5 (17 Mar 2021)
    - Fix: Primary color option.

Version 1.4 (09 Mar 2021)
    - Add: Group timelines to display.

Version 1.3 (24 Feb 2021)
    - Fix : Align items on layout 4 & 5.

Version 1.2 (23 Feb 2021)
    - Fix : Align center of timeline item.

Version 1.1 (24 Dec 2020)
    - Fix : Secure when call ajax.

Version 1.0 (14 Dec 2020)
    - Initial release.