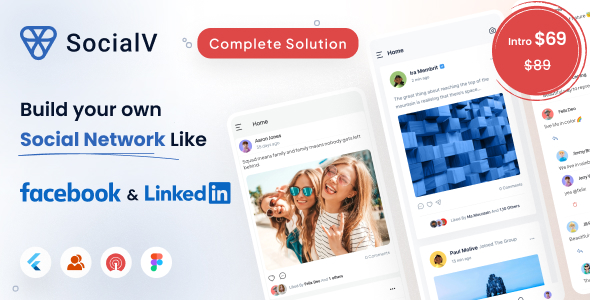 SocialV is the best way to connect with friends and family. With SocialV, you can easily share your thoughts, adventures, passion, important announcements and more. Plus, SocialV is a great way to stay up-to-date on the latest news and events.
If you're looking to create a Facebook-like app or an Instagram clone, look no further: SocialV has everything you need to get started. With powerful features like photo and video sharing, commenting, and liking, SocialV will let you build the social network of your dreams. Plus, our easy-to-use interface makes creating an app a breeze. So why wait? Get started today!
With SocialV, you can easily create posts that include multiple types of media. Whether you want to post a photo, a video, or documentation, this app makes it easy to do everything all in one place.
From the Onesignal notification feature, you Get real-time notifications for  New friend requests, group updates, New posts, and more. SocialV gives you instant access to the information you need when you need it.
Also Dynamic Profile option With SocialV, you can create dynamic profiles that show off your personal info, social accounts, and hobbies. It's the perfect way to express yourself online and make new connections. 
Creat and Join Group option is The best way to meet new people and make friends is by joining groups. it makes easy to find and join groups that interest you. Whether you're looking for a book club, running group, or just want to meet new people.
With Light & Dark mode option, Switch the theme from light to dark mode and get a rich user experience.
Same as in Instagram, there is a Quick view post option by the Long press on the post and view the post content at a glance.
App Features:
Feed list
Search Friends and Groups
Create post with Medias (Images, Audios, Videos, Documents)
Login User Profile
Edit Profile
Post Like & Comments
OneSignal Push Notification
Dynamic Profile (with personal info, social accounts, hobbies)
Create Friends with Ease
Create & Join Groups
Invite users to Join Group
Edit Group
Settings
Add Personal info
Add Hobbies and interest
Add Social Networks Links
Light and dark mode
Change Language support
Quick view post
Change Password
Forget Password Support
Control Notifications ( Enable / Disable specific notifications)
Profile Visibility Controls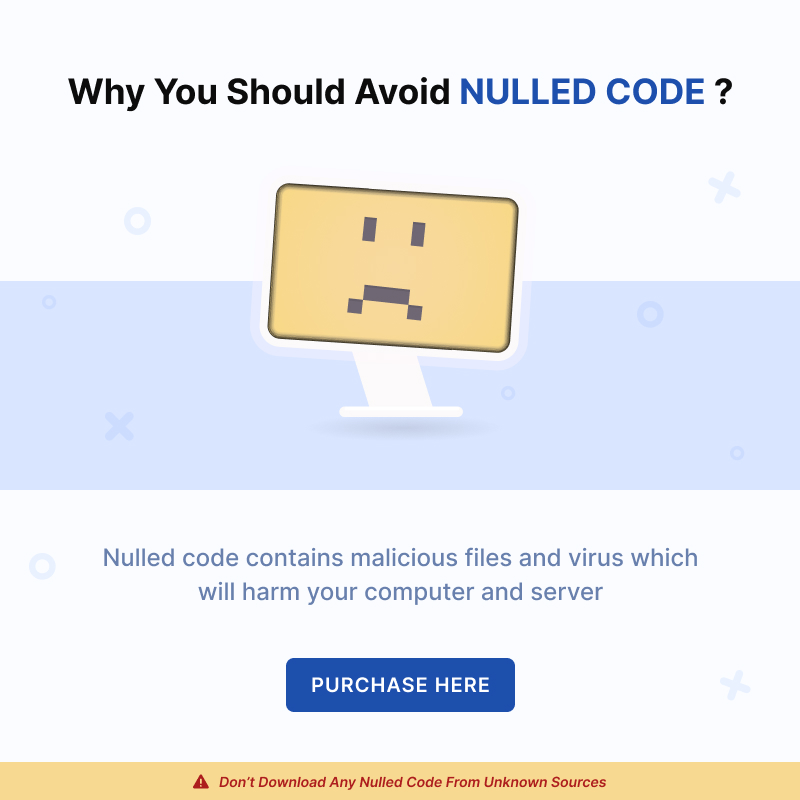 Faced a problem? Need assistance with the product? No worries – our customer support team is always ready to help you.
Support requests are being processed on business days from 9:00 to 18:00 (GMT +05.30) [generally] within 24h to 48h in the order they were received.
We suggest, while our team reviews your support request, please read the documentation that comes in the zip file of Codecanyon. You can download it from Codecanyon: https://codecanyon.net/downloads
We are in GMT+5:30 timezone. We address all the support queries 6 days weekly (Sunday off).
If any support ticket has no response from the item owner for 7 days, the ticket will be considered closed. If you need further assistance you can create another ticket or drop us an email asking to re-open the ticket for you.
Have pre-sales questions or concerns, please write to us via our Mail Mail
If you like our product and support then please drop a rate and write a review at: https://codecanyon.net/downloads
Please Note: Live preview images cannot be used directly in client's live project. Those are used for preview purpose only.
Refund Policy
We don't offer a refund. (If the item is downloaded)
Please read the description and compatibility content thoroughly before purchasing as we don't offer a refund if you buy it by mistake.