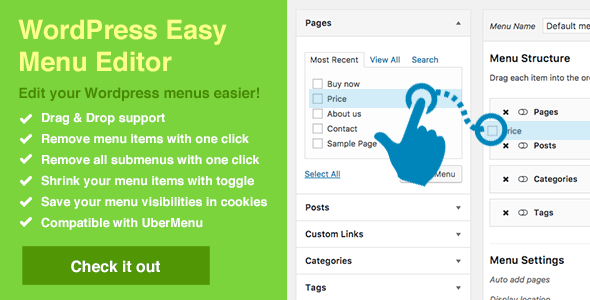 The WordPress standard Appearance / Menus editor is great, but with this plugin will be more efficient! You can save much time with drag n drop feature. Simple drag n drop from left menu sidebar to right side area, not require to select menu items with boring checkbox. If you have lot of menu items, you can hide the sub menus easily, or you can delete all of them with one click. The WordPress Easy Menu Editor is compatible with the UberMenu.
Click here to view features demo video.
Click here to view UberMenu features demo video.