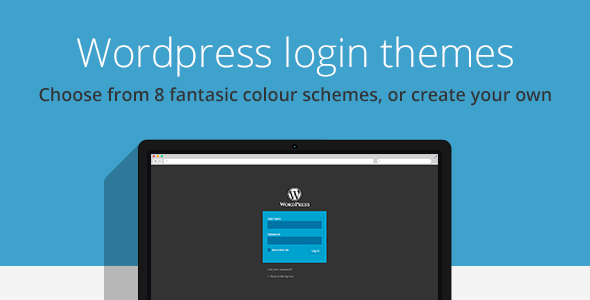 With the fantastic release of WordPress 3.8 we now fid ourselves with the a new feature, never "officially" seen before in the WordPress admin; and this feature is having the ability to customise our dashboard with a selected colour scheme.
Well that's absolutely brilliant. But what about the login page?
Unfortunately the login page stays completely untouched – that is until now!
With the WordPress Login Themes plugin you now have the ability to upload your own custom company logo as well as choose from 8 of the latest WordPress colour schemes or create your own colour schemes, allowing your to match the login page; to your dashboard.
Colour schemes include
Default
Light
Blue
Coffee
Ectoplasm
Midnight
Ocean
Sunrise
Plus, create your own colour scheme
With many more to come in the future!