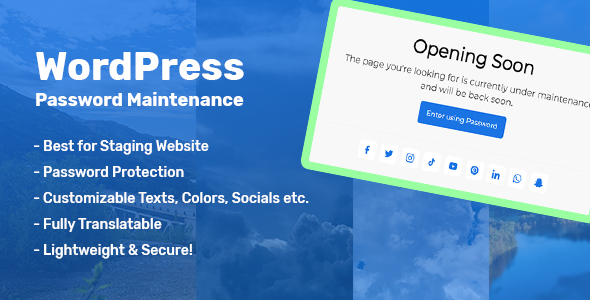 allowing you to restrict access to visitors with the password while you edit or customize your website freely as an "Administrator" or "Editor".
Why Choose
Easy to use
Best for Staging & under Maintenance websites
Works with both AJAX + NoScript
Highly Customizable Options for (Texts, Images, Socials, Colors, Fonts, Sizes) etc.
Compatible with All Modern Browsers
Fully Translatable
Lightweight & Secure!
Minimum Requirements
Minimum PHP Version: 7.2 and up
Minimum WordPress Version: 5.6 and up
Change Log

Version- 1.0
^ Initial upload

Version- 1.1
^ Added Socials Links Options 
^ Fixed few bugs