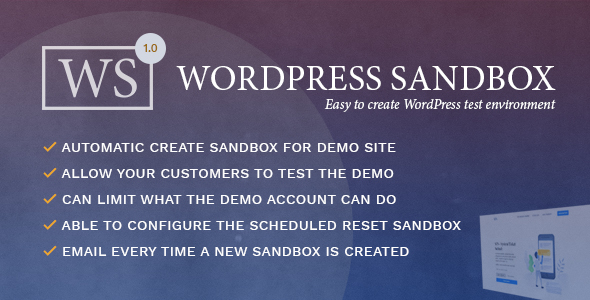 Create Demo Access
Click
http://sandbox.g5plus.net/wordpress-sandbox/ to review plugin.
WordPress Sandbox Plugin – use with multi-site network
With just few clicks, this plugin creates an exact copy of your WordPress site on your existing hosting provider in a period time. After that, it automatic destroy.
The staging environment is completely independent of your site and is hidden from visitors and search engines.
Features
Automatic create sandbox for demo
Confirm link sandbox via email or not
Allow assign Supper Admin account to the sandbox site when created or not
Integrated Captcha to prevent spam
Management user register/create sandbox website
Can limit what demo account can do
Can limit number sandbox site
Can set time reset/expired sandbox
Email notification when sandbox created
Can define content email template
Enable/disable send email or not
Can change content on landing page
Video How To
How to install plugin WordPress Sandbox


How to settings plugin WordPress Sandbox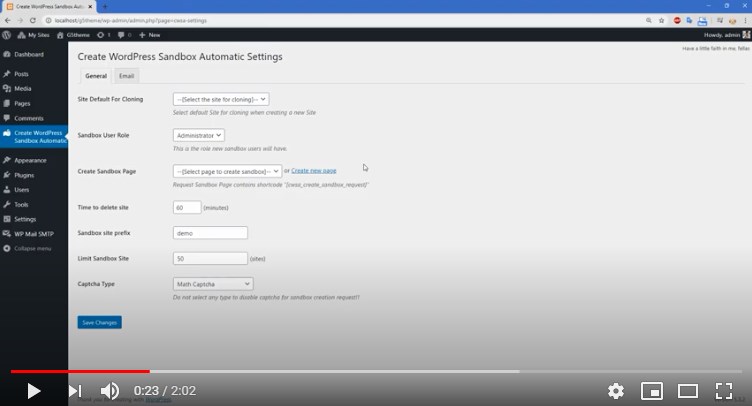 How to use clone website with plugin WordPress Sandbox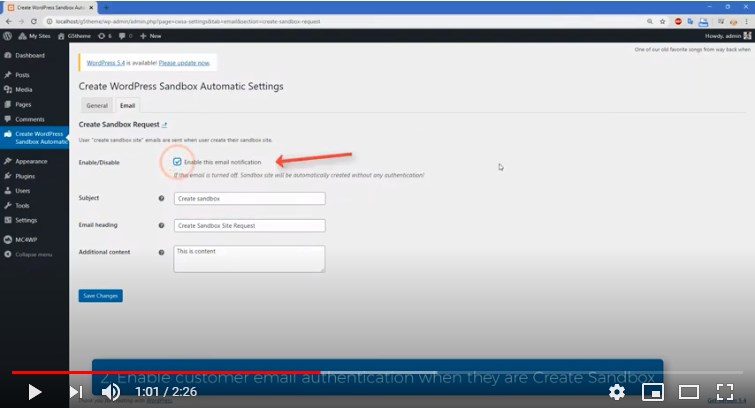 Change Log
v1.0.2 (2020-May-14)
Add option: allow assign Supper Admin to the sandbox site when create
v1.0.1 (2020-May-09)
Change admin menu name
Fix email link in Register Management
Fix status link in Register Management
Change page size in Register Management
v1.0 (2020-May-07)