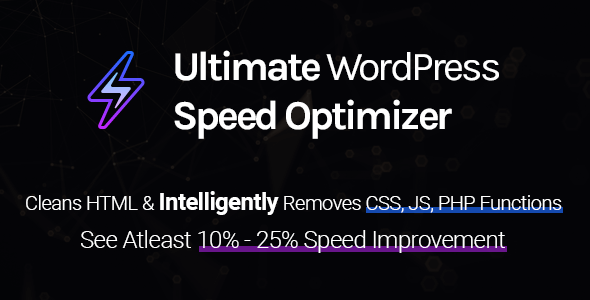 New Discounted Price – $42. $22
New Update– 10 new speed optimization features added.
Total 30+ options & asset control features.
The only WordPress Speed Optimization Plugin You Need
Don't trust me, no problem.
Do you trust the statistics? See the proof yourself below.
Website Page Load Time Improvements After Installing WordPress Speed Optimization Plugin
Before reading any further details, first, check out this another test image. Important details regarding this Test Website
No additional cache plugin is installed.
No CDN is used.
Images are not optimized.
All plugin recommended by premium theme is activated.
No javascript is offloaded ( I mean Jquery is served from the site's server and not from Google or CloudFlare CDN ).
No database optimizations performed.
The difference:
Well, after installing the plugin as you can see in the test image, website speed improved by almost 40% to 55%. (No additional cache plugin installed, no image optimization done).
Your Google Page Speed Score moved by 8 points.
Your website is now faster than 98% of other websites in this world. Man, that means a lot.
Great Features
How This Plugin Can Help You
Are you struggling with managing multiple speed optimization plugins? Are you worried that they might be hampering your website speed?
Well, here's the ultimate solution for all your worries.
Here I am presenting you the ultimate WordPress speed optimizer plugin.
This plugin is designed to offers you functionality of almost 6 to 8 different WordPress plugins.
Here's how it works.
You install the plugin.
From the simple, user-friendly interface, you can select the options you want to optimize or remove.
You click on the Save Setting buttons and voila, DONE.
In the background, this plugin will activate the corresponding functions so that the required functionality could be carried out. And in the front end, you see improved website performance.
Remember its not a Cache/CDN plugin.
But it can definitely help you to improve your website's overall SEO as page load time is one of the important aspect of on-page SEO. By improving your WordPress website
the speed you will definitely improve user experience which is again one important factor which Google considers while ranking any webpage on search result pages.
It is a plugin which helps you to optimize your websiteby removing
all unwanted scripts, styles, functions, options, etc. etc.
Once you install it and select the recommended "options " you will 100% see an increase in your Google Page Speed scores, Pingdom Tools Score, Gtmetrix Score.
Here are a few important functions this plugin can do:
Remove WooCommerce Generator tag, styles, and scripts from non WooCommerce pages.
Remove bbPress CSS styles and scripts from non bbPress pages.
Force JavaScript to load in the footer.
Remove query string from static resources.
Remove all sorts of Head tags ( 10 different options can be selected ).
Manually select and remove unwanted jetpack styles and functions ( 24 options ).
Ability to remove comments.
Ability to remove empty p tags.
and much more.
Still, have any question. Go ahead and ask in the comment area. I will be more than happy to help you.
Please Kindly Read ALL FAQ Before Purchasing This Plugin
1. After Optimization Few Things On My Site Is Not Working
2. Is this compatible with my theme and plugin?
3. Why Browser Cache is not working for me?
4. I already have Cache, Minify Plugin ( Premium or Free )—Will I still see any improvement in my website speed or page speed scores?
Changelog—All Updates Are Listed Below
### 1.5.0 ###
Powerful Cache Mechanism
Revamped Minification
Inline CSS and js minification
Choose and exclude files from minification.
Support for Varnish cache.
CDN support.
CDN support for relative path.
### 1.4.0 ###
Add Expire Header To Your . htaccess File.
IntegrateCache-Controll In Your .htaccess File.
Enable GZip Compression Via .Htaccess File.
Enable DEFLATE Lossless Data Compression (Your Host Needs To Support It).
Help Facilitate Sending Gz-Encoded Data To Web Browsers.
Disable ETags Completely – Recommended By Google & Yahoo.
Remove Comment-Reply.Min.Js File.
Remove Wp-Embed.Min.Js File.
### 1.3.0 ###
Added support for better browser cache in Apache Servers.
Improved usability.
### 1.2.1 ###
Fixeda few settings in the plugin admin panel.
Updated Remove Query String – Now supports fonts, css, js ?ver, ?v, ?src
### 1.2 ###
Fixed few settings in the plugin admin panel.
Improved usability.
Fixed Typos
Added option to remove Yoast SEO Branding.
Option to remove the Jetpack DevicePX js/css.
Option to remove Dashicons from frontend (your wordpress admin panel will work 100%).
Force Remove URL Field From Comments.
Force Remove Comment Edit Links.
Force Remove Comment Logout Link.
Remove Jetpack Related Posts.
### 1.1 ###
Optimized the speed and output erros.
Now remove admin bar option is working 100%.
Updated remove notices setting according to latest WordPress update.
### 1.0 ###
Initial Release.