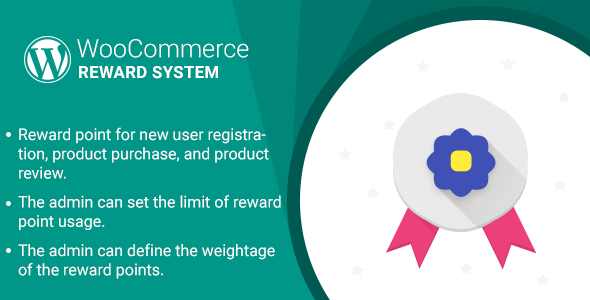 WordPress WooCommerce Reward System Plugin
WordPress WooCommerce Reward System will engage store users for sales increment by assigning reward points to them. This plugin has complete admin management so that the admin can easily manage the reward points of buyers. It will enable a point-based loyalty program where frequent visitors earn points is a great way.
Reward System boosts the chance of turning the second sale from a first-time buyer. It will bump an existing customer into a higher paying bracket.
Video Preview
Support
Dear Customers, if you have a question/query, please raise a ticket at webkul.uvdesk.com. We will do our best to answer as quick as it is possible. Don't give us a low rate without contacting support on the issue you've faced with. We are always happy to help you.
Features Of WordPress WooCommerce Reward System Plugin
Reward point for new user registration, product purchase, and product review.
The admin can set the limit of reward point usage.
The admin can define the weightage of the reward points.
The admin can assign reward points manually to the buyer.
The admin can enter reward points for each product.
The buyer can see the details of earned reward points.
The buyer can enter the reward point at the time of checkout after which the amount relevant to the reward points will be deducted from product price.
Demo Link
A full functional demonstration of the product can be experienced even before a purchase
ChangeLog
"Initial release v 1.0.0" "Current release v 1.1.2"
v 1.1.2

Update : Fixed the phpcs issue.

v 1.1.1
Update: Added validations on applying reward points at checkout.
Update : Fixed security issues.

v 1.1.0
Added: Added validations in frontend and backend.
Added: Added filters and search box in backend menus.
Added: Added admin user in the manual transaction list.
Fixed: Fixed tax issue on applying reward points.
Fixed : Fixed security issues.

v 1.0.2
Fixed : Fixed price issue on checkout.
Added: Added additional check for redeeming amount.
Added: Added separate menu for reward system on the admin side.

v 1.0.1 
Update : Updated the deprecated methods.
Fixed: Fixed compatibility issues with woo commerce 3.4.x.

v 1.0.0 
Initial release